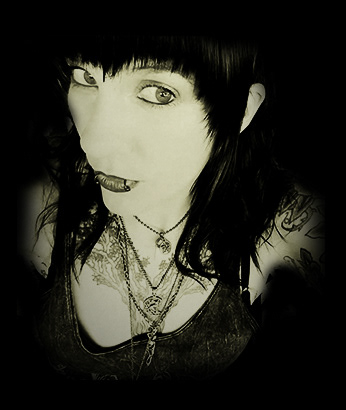 Welcome, I'm Brea -- a creator, graphic designer and illustrator making a name for myself with my niche creations in a city in South Texas.

For the past 10 years, I've been lucky enough to work in both print and digital mediums. I started off in the print industry as a screen printer, but today, I work more as a freelance graphic designer.


Graphic design is more than just being able to create using digital software. What I bring to the table is a strength in being able to communicate with my clients throughout the design process. This communication allows me to channel my energy and my client's energy into a design that makes both myself and my clients happy.


My experience is vast, and each of those experiences has helped me become who I am today. 
I've worked with organizations like the Victoria TX Independent Film Festival -- a world-class South Texas festival that I was hired to design various print media, web design, and a digital app. 
I've also worked with bands and promoters throughout Texas, including Holy Fear, Supergrave and TSS. With those clients, I was able to create long-standing branding that they still use today.


Also on the music front, I've created pamphlets and magazines to support independent creators, musicians, arts and women, in general.

I believe empowering creativity is where my passion truly lies. By working on graphics for clients, I'm able to empower myself through my creative work while also being able to empower my clients -- it's a true win-win situation.

I currently work for Gypsy Moon, a metaphysical shop that allows my creativity to flourish. Working at Gypsy Moon, I'm able to nourish my creative cravings by branding the shop's social media presence with graphic illustrations.

To further promote my creativity, I also run a successful Etsy shop that has seen a increase in purchases in the past several months. On my Etsy shop, I sell my handmade creations, spiritual goods and art prints.

I do all this with a bachelor's degree in Information Technology with a focus on graphic and web design, but if I'm being completely honest -- I've been creating ideas and executing those ideas into reality since I was a kid.

Outside of these skills, you can find me working in my garden with my husband and playing with my cat children. I have a passion for helping and working with animals, and my husband and I actively protect and socialize feral cat colonies in our neighborhood. We feed them, provide veterinary care and spay and neuter those cats as well.

If it's not already evident in my work, I have a fascination and passion for Halloween, the dark and macabre, unicorns and SciFi. Music is another passion, and I have been involved in various bands throughout Texas for the past 20 years.